Patios made of resin-bound stones add function and style to your outdoor space. A resin-bound system makes a patio look nice and lasts for a long time. In resin-bound systems, stone and resin are used to make a surface that doesn't get wet and doesn't slip. Because of this great benefit, they are perfect for homes and businesses with outdoor spaces.
Patios made of resin can fit any style. You can use a resin-bound material with traditional stone tiles and sleek, modern surfaces.
A resin patio can be a showpiece in your garden or liven up a dull spot. It's an excellent spot for kids to play or for family and friends to hang out. It has no limits. We will inform you at every stage to ensure your resin patio is what you visualised it would look like.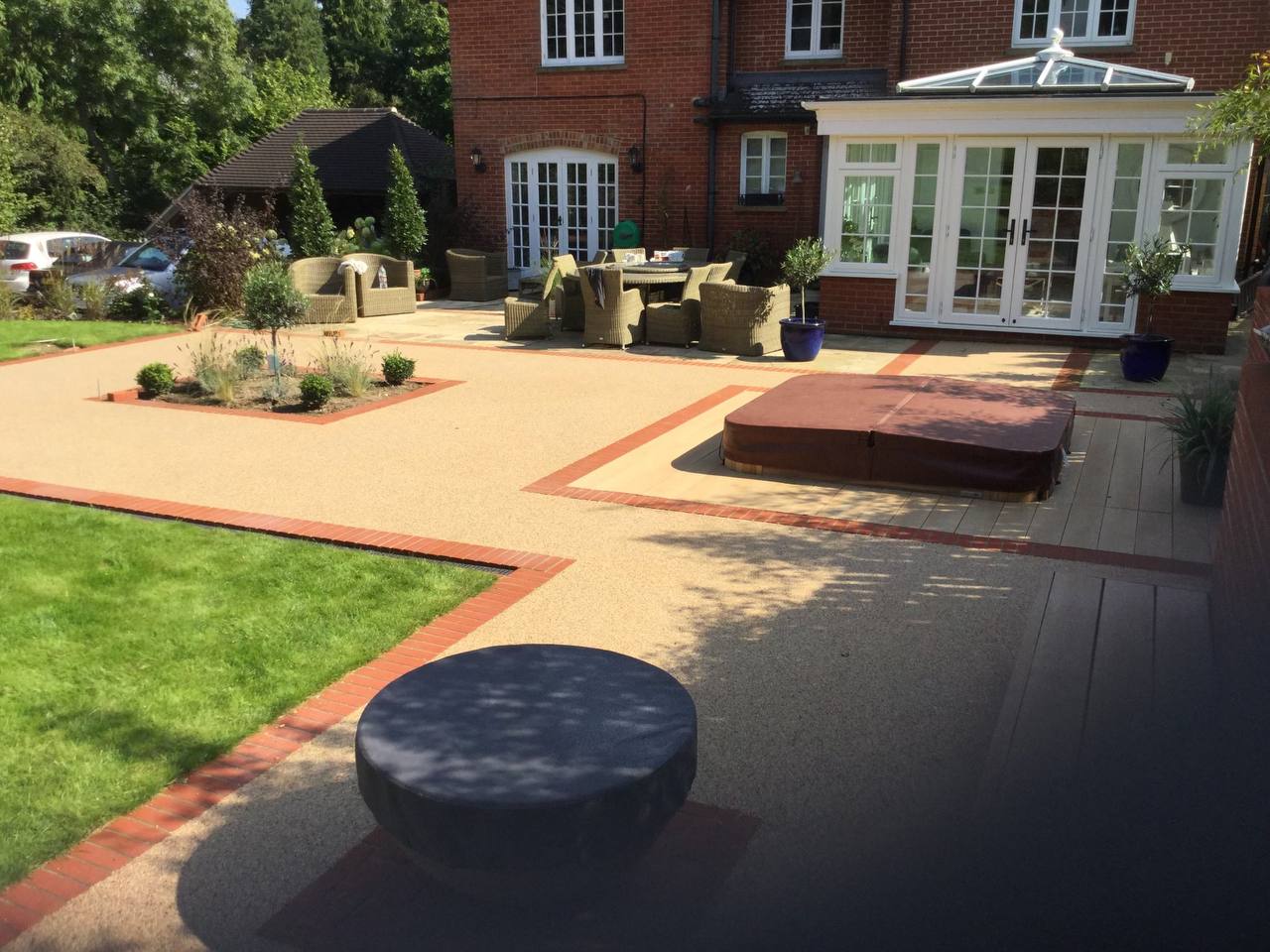 Is Resin Suitable For Patios?
Resin is a popular option for patios as it can be hard wearing and cheaper than natural stone.
Resin is a hard wearing material that doesn't require sealing making it an affordable option to other types of patio material, such as slabs. It can be used on new terraces or over old concrete, but unlike slabs, it doesn't need to be sealed before use. It is also more affordable than natural stone.
How Long Does A Resin Patio Last?
A resin patio lasts for a lot longer than other patio surfaces and so might be the best option if you're looking for something that will last. Resin is an elastic material, and so it doesn't crack under pressure, which means it won't break as easily as concrete. It can also be used on any surface, inside or outside, making it a very versatile type of patio and paving material.
Is Resin Patio Cheaper Than Paving?
Yes, resin is normally cheaper than paving. It is less labour intensive to install and its easier to cover a larger area in a smaller amount of time. Please get in contact with us to discuss your exact needs and we will be able to advise you what is the most cost effective option for you.
Can You Lay Resin Over A Patio?
Yes, resin can be laid on top of a patio. Providing it is a solid base such as concrete, asphalt or tarmac. Anything with a loose finish or something like pavers or slabs is not suitable to have resin laid directly over the top of it.
A solid base will mean that your new resin patio will last for years to come. Please get in contact to discuss your project and we will be able to advise you on the best solution for your patio.
Resin Patios Near Me
Resin Driveways Wigan covers all of Wigan and the surrounding areas. If you searched for 'Resin Patio Contractor Near Me 'and our site came up, we cover your area. Please get in contact to discuss your project and how we can serve you.